Written by ACT Labor
Friday, 07 March 2014 08:22
The Participation Review Committee has completed its report into the ACT Branch of the Australian Labor Party. Some of the key reforms recommended in the report will be put to ALP members in the form of a plebiscite.

The Participation Review Committee has decided on a plebiscite of all members to be held in late March. Questions for members will include whether rank and file members should be included in electing the ACT Parliamentary Leader, whether ACT Branch Presidents and Vice Presidents should be elected by members, whether Policy Committees and other major events can also count towards eligibility, and whether new types of membership (eg. membership types for non-union members) should be phased in.

All ACT Labor members will get their ballots in the mail over the next few weeks. Votes can be cast in person at the ACT Labor Office, 1st Floor, 222 City Walk, Canberra, on either Wednesday 19 March (12:30pm – 2pm) or Saturday 22 March (10am-2pm).



Alternatively, if you cannot vote in person on the Wednesday or Saturday, you may vote by mail. Please note, all members will be posted their ballot paper over the next week. Please complete the ballot and return it using the...
Read more...
Written by ACT Labor
Friday, 06 December 2013 12:44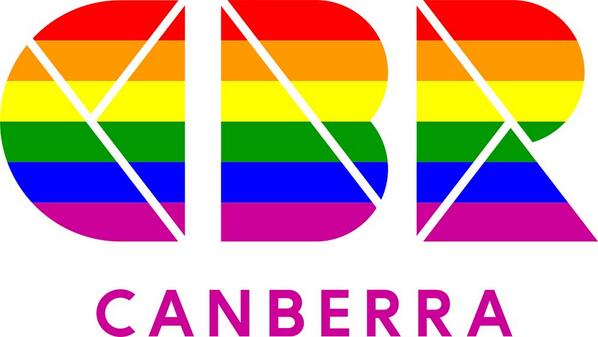 Australia's first ever same-sex marriages will take place from Saturday, after the High Court reserved its decision on the Commonwealth's challenge to ACT's same-sex marriage laws. ACT Labor would like to congratulate everyone marrying in Canberra this weekend.
Written by ACT Labor
Friday, 22 November 2013 13:38
Labor members are invited to participate in Labor's 2013 election campaign review.

The review will seek to make recommendations to the Party regarding:how to improve our campaign operations across the next electoral cycle; andhow the labour movement can build better grass-roots campaign organising in the community.

If you were involved in the Labor campaign in any way, we would love to hear from you. There is no set format for submissions. All we ask is that you read the terms of reference (set out below) and tell us which aspects your submission addresses. If you can, please also provide brief details of your role on the campaign, your State or Territory Branch, and your local campaign (if applicable).

The final report will be provided to the National Executive next year. Where...
Read more...
Written by Kate Lundy
Tuesday, 19 November 2013 16:25
Senator Zed Seselja's misguided claim that the Labor Party did not disclose a plan to cut 14,500 jobs from the Australian Public Service is nothing more than a desperate attempt to cover up the fact that the Coalition never intended to deliver their staffing reductions through natural attrition.

The Labor Government was consistently clear that savings in public sector spending would be achieved through sensible efficiency dividends to departmental spending – with limited job losses used as a last resort.

This stands in stark contrast to the Coalition's plan to arbitrarily cull 12,000 jobs from the public service.

The Abbott Government's promise to reduce the public service by 12,000 positions through natural attrition was yesterday exposed as both fanciful and...
Read more...
Written by Gai Brodtmann
Thursday, 07 November 2013 11:34
Federal Member for Canberra Gai Brodtmann and Labor Senator for the ACT Kate Lundy have today said that Department of Health employees are concerned following staff meetings on Wednesday afternoon where they were told that at least 350 jobs would be cut from the department, including some redundancies.

"Staff have been told there are going to a number of redundancies, but they don't know exactly how many or in what areas," Ms Brodtmann said.

"We're seeing a recurring pattern with the Abbott Government. Job cuts are announced, but staff are provided with no detail about where, when and how many. They're operating under a cloak of secrecy.

"This is creating a great deal of uncertainty not just in the public service but across the whole economy of the ACT region.

Ms...
Read more...
Written by Kate Lundy
Wednesday, 06 November 2013 11:31
Member for Canberra Gai Brodtmann, Member for Fraser Andrew Leigh and Senator for the ACT Kate Lundy have called on ACT Liberal Senator Zed Seselja to admit that he has broken his natural attrition promise.

The three say that Senator Seselja's pre-election promise that planned public service job cuts would be made through natural attrition alone is looking increasingly feeble, with the Canberra Times reporting this week that several departments have already offered post-election redundancies.

Senator Zed Seselja repeated throughout the 2013 election campaign that the Coalition would only cut jobs from the public service through natural attrition, not through redundancies:

[The Coalition has] "been good enough to put their policies on the table and that policy is to, across...
Read more...
Page 1 of 11