Written by ACT Labor
Friday, 07 March 2014 08:22
The Participation Review Committee has completed its report into the ACT Branch of the Australian Labor Party. Some of the key reforms recommended in the report will be put to ALP members in the form of a plebiscite.

The Participation Review Committee has decided on a plebiscite of all members to be held in late March. Questions for members will include whether rank and file members should be included in electing the ACT Parliamentary Leader, whether ACT Branch Presidents and Vice Presidents should be elected by members, whether Policy Committees and other major events can also count towards eligibility, and whether new types of membership (eg. membership types for non-union members) should be phased in.

All ACT Labor members will get their ballots in the mail over the next few weeks. Votes can be cast in person at the ACT Labor Office, 1st Floor, 222 City Walk, Canberra, on either Wednesday 19 March (12:30pm – 2pm) or Saturday 22 March (10am-2pm).



Alternatively, if you cannot vote in person on the Wednesday or Saturday, you may vote by mail. Please note, all members will be posted their ballot paper over the next week. Please complete the ballot and return it using the...
Read more...
Written by Kate Lundy
Friday, 10 January 2014 10:09
If the Abbott Government gets its way, more than a million families will find it much more difficult to pay for school books and uniforms from next year.

This January, 1.3 million Australian families will be receiving the SchoolKids Bonus, a payment of $410 for every primary school child and $820 for every secondary school child.

The payment, developed by Labor when it was in Government, is made at the start of Terms One and Three to help cover the cost of items such as stationery, textbooks, software, laptops, bags, uniforms and shoes.

The SchoolKids Bonus also can help cover the cost of school camps, excursions and extracurricular activities such as music lessons.

However, the Abbott Government has introduced legislation to scrap the SchoolKids Bonus, which will affect 12,812 families in the ACT.

If this legislation passes the Senate, the January SchoolKids Bonus payment will be their last.

Federal Labor representatives in the ACT say that since 2012 the SchoolKids Bonus has delivered much needed relief for low and middle income families struggling to meet the costs of their kids' education.

Every one of these families will be worse off when the SchoolKids Bonus is...
Read more...
Written by Katy Gallagher
Wednesday, 11 December 2013 10:21
Following more than 1000 community events ranging from a major fireworks display on the 'very big day' in March to the parties at the shops across Canberra, Canberra's Centenary celebrations are coming to a close, Chief Minister, Katy Gallagher, said today.

"It's been a diverse year of fun events which have brought our community closer together but also a year of learning about how our city has grown over the past 100 years since it was established as the national capital in 1913," the Chief Minister said.

"I have particularly enjoyed attending events where I have had a chance to hear the stories of Canberrans including those who have lived here for 100 years as well as those who have moved here in more recent times. Everyone has a unique and interesting story to tell but the...
Read more...
Written by ACT Labor
Friday, 06 December 2013 15:48
The Membership Renewal period for 2014 began on the 1st of December. All members who had opted for single year memberships in 2013 need to renew by the 31st of March next year. You can find a membership renewal form here. For those members who had opted for automatic renewal, the payments have been deducted in the last week. Those that were unsuccessful should expect contact from the Membership Officer, Sage Michaels, next week.



The dispatch of the Membership cards will experience a small delay due to it being the first Renewal period using the new administrative processes. All other single year members, will receive a Renewal form in the post in the coming weeks. If you have any questions, please don't hesitate to contact our membership officer, Sage, at...
Read more...
Written by ACT Labor
Friday, 06 December 2013 12:44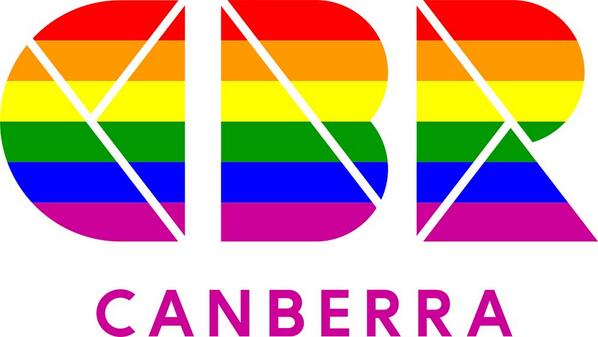 Australia's first ever same-sex marriages will take place from Saturday, after the High Court reserved its decision on the Commonwealth's challenge to ACT's same-sex marriage laws. ACT Labor would like to congratulate everyone marrying in Canberra this weekend.
Written by Katy Gallagher
Thursday, 05 December 2013 10:20
Satisfaction levels with the ACT healthcare system have increased with approximately 85 per cent of people saying they were very satisfied with the ACT health system, Chief Minister and Minister for Health, Katy Gallagher, said today.

The Chief Minister released the latest results from the ACT Healthcare Patient Satisfaction Survey.

"The latest satisfaction survey shows that the ACT does have a health care system that the Canberra community is generally satisfied with and I am pleased to see that the latest results are showing an increase with satisfaction when compared to the last survey period," the Chief Minister said.

Overall Satisfaction and Help Received show that there has been an increase in overall satisfaction from 80 to 85% and from 80 to 82% for help received since the...
Read more...
Page 1 of 19